Would you like to see and try BIANCHI clothing, equipment or bicycles?
The selection of actual collection and wide choice of bicycles is available at unique Slovak BIANCHI Showroom!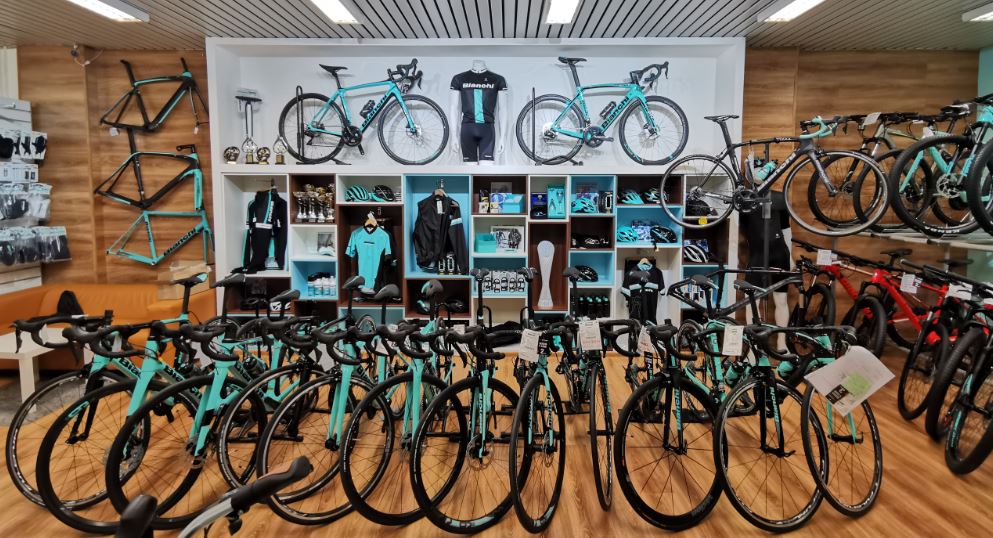 You will find the BIANCHI Showroom on the address of PRO CYCLING store at Medveďovej 1/A,  851 01 in Bratislava. 
Better to see once, than to hear hundred times – especially applies for BIANCHI
We highly recommend to try the BIANCHI bicycle before purchase. Because of some models are available in 8 different frame sizes, the new owner has perfect assumption to find the suitable size, tailored to fit each individual body proportions.
In PRO CYCLING store you will also find the PRO CYCLING RENTAL, where you can rent the selected models of BIANCHI bicycles. You can easily check and make reservation upfront – online.
Špeciálne pri BIANCHI bicykloch, odporúčame pred samotnou kúpou najprv na bicykel sadnúť. BIANCHI totiž pri niektorých modeloch ponúka až 8 veľkostí rámu, čím dáva novému majiteľovi predpoklad, že si nájde vhodnú veľkosť zohľadňujúcu individuálne telesné proporcie.
V predajni PRO CYCLING sa tiež nachádza požičovňa bicyklov PRO CYCLING RENTAL, kde si viete zapožičať vybrané modely bicyklov BIANCHI. Vybrať a rezervovať bicykel si môžete vopred online, v pohodlí Vášho domova.